DERMATOLOGICAL SERVICES in Lynchburg, VA
At Seven Hills Dermatology located in Lynchburg, VA, we are pleased to provide a full range of medical dermatology care. We extend a warm welcome to all new patients in the area looking for dermatological services including diagnosing and managing acute and chronic skin conditions. We also offer yearly skin checks as a preventative measure for skin cancers. The staff at Seven Hills Dermatology is friendly, compassionate and ready to get you on the path to healthy skin.
We focus on safely producing the best outcomes, with an emphasis on progressive and leading-edge procedures, thus providing patients with the most advanced surgical and skin care treatments available.
ADULT & PEDIATRIC GENERAL DERMATOLOGY
Get acne under control by performing a regular skin care regimen and removing makeup before bed. If your acne does not improve, it is time to see a dermatologist. Dr. Ry Bohrnstedt offers effective methods to treat and minimize acne break outs. LEARN MORE...
Contact dermatitis is caused when an irritant or an allergen comes in contact with your skin. A rash may develop and you will need to see a dermatologist if at-home remedies are not helpful. Atopic dermatitis, also known as eczema, common in children, and may cause considerable discomfort. LEARN MORE…
Hyperhidrosis is a medical condition that causes excessive sweating. The areas that sweat the most are the hands, feet, underarms and head. Excessive sweating can be so profuse that it causes embarrassment and anxiety in social situations. LEARN MORE…
Rosacea is a chronic skin disorder primarily affecting the facial skin and most likely to occur after the age of 50. Redness develops on the forehead, nose, cheeks and chin and may deepen in color over time. Seven Hills Dermatology offers tailor-made treatment and management for rosacea patients. LEARN MORE…
Moles, warts and cysts are generally common, benign skin conditions that occur throughout childhood and into early adulthood. If you have any moles, warts or cysts that have changed in appearance, spread or grown contact your dermatologist as soon as possible. Early detection saves lives! LEARN MORE…
There are many causes of scalp conditions that are easily treatable with moderate lifestyle changes and increased hygiene routines. It is important to see your doctor if you experience any hair loss related to a scalp condition. Seven Hills Dermatology will diagnose and treat conditions of the scalp that may help reduce or prevent hair loss. LEARN MORE…
Shingles is a painful rash that is caused by the varicella zoster virus, or the chicken pox virus. The virus lies dormant in the nerve roots of your spine and with age, may reappear as painful, red blisters on one side of your head/face area or the trunk. Seven Hills Dermatology offers diagnosis and palliative care for patients suffering from shingles. LEARN MORE…
Psoriasis is am inflammatory skin condition that causes skin cells to multiply at a much faster rate than normal skin cells. This rapid production of skin cells appears as red, scaly plaques on the skin. These raised patches can be quite uncomfortable and can crack and bleed. Seven Hills Dermatology can help you manage your psoriasis. LEARN MORE… 
Seven Hills Dermatology provides comprehensive dermatologic care for patients with skin infections. Bacterial or fungal skin infections need to be treated to restore the health of your skin. If you suspect you have a skin infection, please call today 434.273.3376. LEARN MORE…
Melanoma is the most deadly form of skin cancer. The American Cancer Society recommends monthly self-skin checks so that you will gain familiarity with your skin and moles and recognize when a change occurs. Dermatologist offer the ABCDEs of melanoma to classify them and educate everyone on the signs and symptoms. LEARN MORE…
Skin cancer screenings are a preventative measure for early diagnosis to enable early management of any cancerous growths stopping the progression of the disease. Screenings also aid in identifying individuals with increased risk factors. LEARN MORE…
It is well known that sun damage to the skin has a cumulative effect. Skin cancer is the most common type of cancer. If you have been diagnosed with skin cancer, it is critical to obtain an accurate diagnosis of the type of cancer so that the treatment options will be the most effective. LEARN MORE…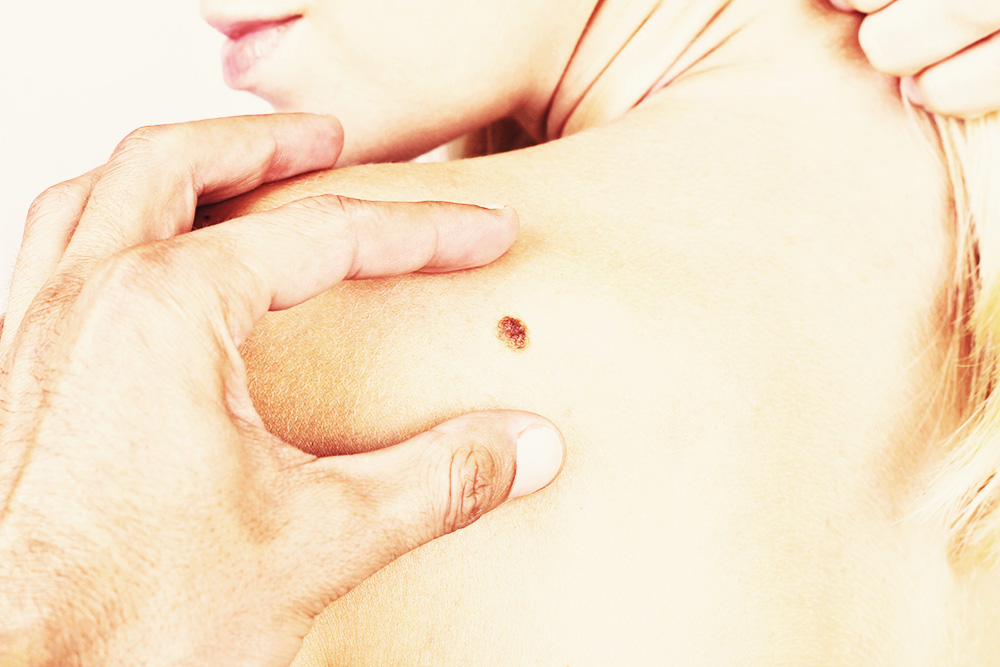 Your Family Deserves Healthy Skin